Through online inmate databases, we can see how the authorities are classifying the race of inmates.
On March 2, 2017, Hector Collazo, 57, allegedly killed his wife and stepson. According to the Orlando Sentinel, the victims are both white. Collazo has a common typical Mestizo appearance. The Orlando Sentinel calls Collazo Latino, but Orange County authorities classified him as a white man.
Think this is an anomaly?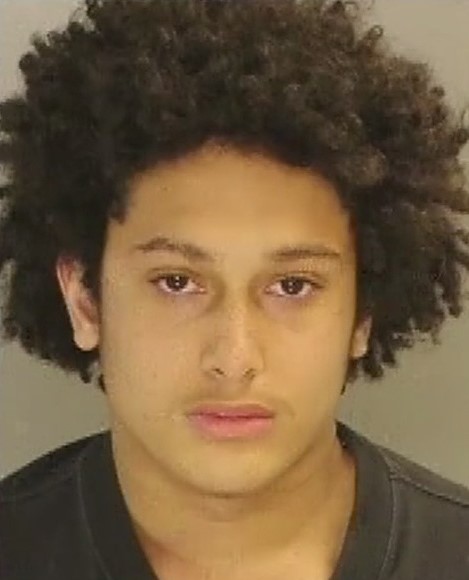 On February 19th, 2017, Joshua Michael Proper, 18, and Juan Cristo-Munoz Jr., 19, allegedly invaded the home of two elderly white males in Lancaster, PA. Prosecutors say that they jointly stabbed the first victim to death. Then Munoz hacked up the second victim with a sword. They were captured in the basement of the home. Proper is a white male. Cristo-Munoz is a Mulato male with a Spanish name. Lancaster County, PA authorities classified him as a white male.
Surely a state like Texas would be classifying Latino perps as Latinos right?
On March 6th, 2017, Armando Rodrigo Garcia-Ramires, 35, allegedly killed his fifteen-year-old girlfriend and her nine-month-old unborn baby in San Antonio, Texas. To add insult to injuring, he is an illegal alien who was released from Federal custody by the Obama administration two times. He is a dark complexed Mestizo from Mexico. Brexar County authorities classified him as a white male.
What does this mean?
Even in state-wide homicide statistics, that list Latino offenders, there is mixed source data. Some of the counties will still classify all Latino offenders as white in the data the send to the state.
Historically, when state data is sent to the Federal government, all Latino homicide suspects were reclassified as white. Around 2014, the Federal government started publishing a secondary breakdown of homicide offenders into two categories, "Non-Hispanic" and "Hispanic." However, they state that the data is not accurate because "Not all agencies provide ethnicity data." This is a reference to the fact that Latino does not exist as a perpetrator category at all in many areas.
In the pre-2014 Federal homicide statistics, you would simply see results like 94% of black homicide victims killed by blacks and 6% by whites. There is no Latino offender category at all. Yet, you can look at the news in Chicago and Los Angeles and see there are Latinos suspects being arrested for the murder of black victims.